Rail Fasteners for Dapilon to Santou Railway Project in Guinea
Jun 05, 2021
Dapilon-Santou Railway is the first modern railway built in Guinea in half a century. The line starts at the Port of Dabilon in the Bokai area, passing through the
SMB-Winning Consortium
122 mining area, Henan International mining area, and China Aluminum mining area, and finally to
SMB-Winning Consortium
Santou mining are in Jintia Zone. It is the most important project supporting the mining and transport activities in Santou mining area, serving the bauxite mining companies along the route.
Dapilon-Santou Railway project covered the construction of 135 km railway, 23 bridges, 2 tunnels and 6 depots, it was designed to open to traffice in 2021 year. China Railway 14th Bureau Group and China Railway 18th Bureau Group were the construction contractor. China Railway 21th Bureau Group Co Ltd was general operation and maintenance contractor, The construction of Dapilon-Santou Railway in Guinea adopted Chinese technology and Chinese standards.
Anyang Railway Equipment Co., Ltd provided 50kg rail joint bar, 60kg rail joint bar, fishblots, nut, railroad spring gaskets etc railway fasteners.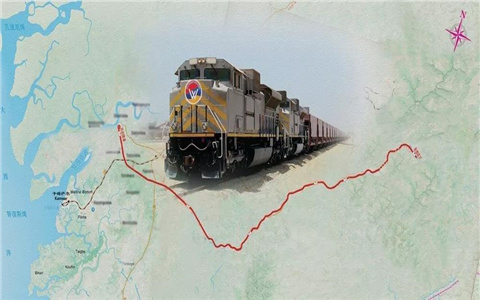 Guinea is one of the largest bauxite exporters in the world. After the railway is completed and opened to traffic, it will further consolidate its position in the global bauxite market, which will help promote the allocation of bauxite resources along the route and the development of related industries. It is of great significance to promote the social and economic development of Guinea and improve the level of urbanization.