Rail Fasteners, Tunnel Bolts, Steel Beam for China-Laos Railway
Aug 02, 2021
Anyang Railway Equipment Co., Ltd(AT)
provided 60kg/m Type II Rail Fasteners, 50kg/I type Rail Fasteners, special fasteners for #GuardRails, Tunnels Bolts, T-shaped Steel Beams for Railway Bridge, etc for China-Laos Railway.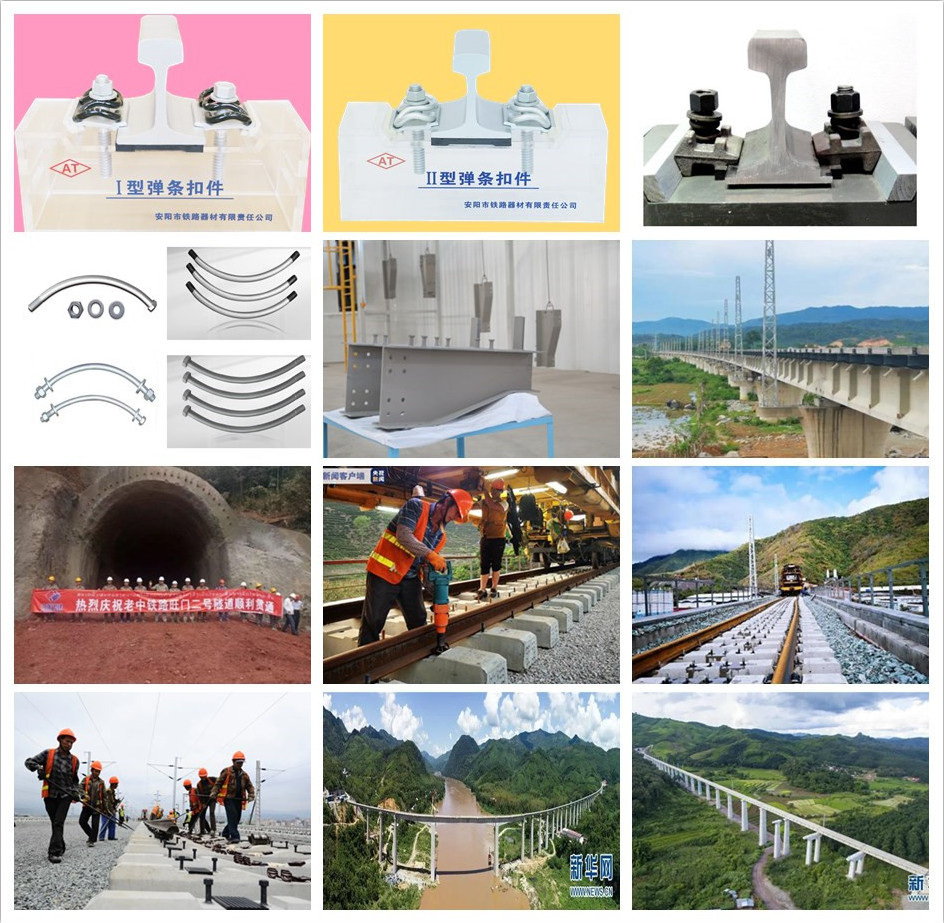 The #Boten–Vientiane railway (often referred to as the China–Laos railway) is a 414 kilometres (257 mi) 1,435 mm (4 ft 8+1⁄2 in)
standard gauge
electrified railway under construction in
Laos
, between the capital
Vientiane
and the small town of
Boten
on the border with
China
. It is the most expensive and largest project ever to be constructed in Laos.
Despite the impact from the COVID-19 pandemic, both Chinese and Lao engineers are striving to complete the construction of the China-Laos Railway and put it on operation in the coming December as scheduled.
In the north the line will be connected to the Chinese rail system in
Mohan
, through the
Yuxi–Mohan railway
. In the south it meets the existing
metre-gauge
railway in
Thanaleng
, linking it via
Nong Khai
in
Thailand
to
Bangkok
. A high-speed, standard gauge
extension to Bangkok
is also under construction. When finished, the Boten–Vientiane railway will form an important part of the
Kunming–Singapore railway
.
China aims to build a 5,500-km trans-Asia railway, which begins in Yunnan's provincial capital Kunming and travels through Laos, Myanmar, Thailand, Vietnam, Cambodia and Malaysia, before ending in Singapore, according to Ding He, a deputy project manager for the China–Laos railway project.The Boten–Vientiane railway is part of the
Belt and Road Initiative
.