Rail Fastening Systems, Joint Bars, Rail Fasteners for Haoji Railway
Aug 02, 2021
Anyang Railway Equipment Co., Ltd.(AT)
provided Heavy-Duty Rail Fastening System, Guard Rail Fastening System, Joint Bar, Guard Rail Shuttle, Nylon Insulator, Plastic Dowel, Spring Washer, etc for Haoji Railway.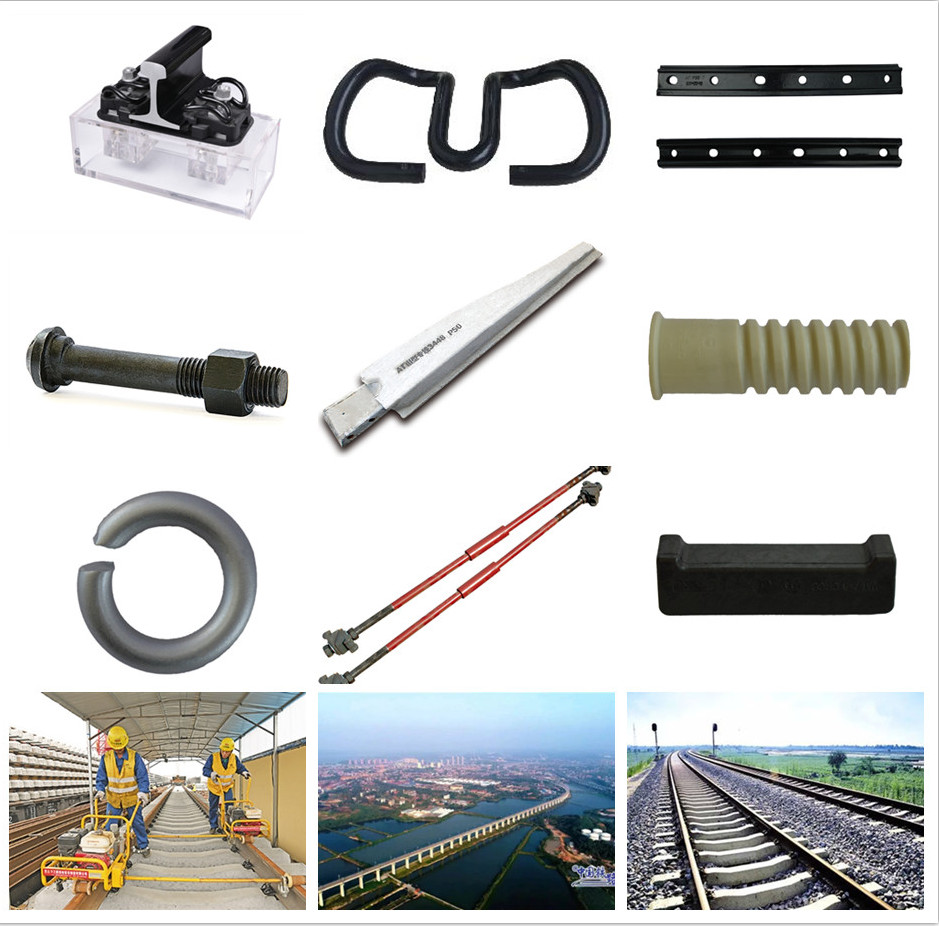 The Haoji Railway, fully known as Kholbolji/Haolebaoji to Ji'an railway, formerly known as Menghua Railway (West Inner Mongolia to Central China), is a 1,813.5 km freight-dedicated railway in China. It runs from
Haolebaoji South railway station
in
Uxin Banner
,
Ordos City
,
Inner Mongolia
to
Ji'an railway station
in
Ji'an
City,
Jiangxi
.
Till September 2019, the Haoji Railway is the longest heavy-haul railway with the longest operating mileage in the world.
It was built to facilitate coal transport from
Inner Mongolia
and
Shanxi
to China's southern provinces at up to 200 million tons a year. The railway is also the first north-south railway in China that is dedicated to coal, and is built to bypass existing coal transport routes that go via coastal cities by ship. The line will reduce transit time from 20 days by sea to just 3 days. The line connects to existing railways at several points to share maintenance facilities.The design speed of the railway is 120 kilometres per hour (75 mph).
The Haoji Railway crosses the Yangtze River once and the Yellow River twice, and from north to south, it passes through the Mu Us Desert, the Loess Plateau in Northern Shaanxi, the Luliang Mountains, the Zhongtiao Mountains, the Qinling Mountains, the Jianghan Plain, the Dongting Lake Plain and the hills of western Jiangxi. The geological conditions are complex. . There are 770 large and medium-sized bridges on the main line, with a total length of 381 kilometers, including 10 extra-large bridges with a length of more than 5 kilometers; 229 tunnels with a total length of 468.5 kilometers, including 10 tunnels with a length of more than 10 kilometers , The bridge-tunnel ratio is about 46.9%.
With its novel structural design and difficult construction technology, the Dongting Lake Bridge has five firsts among similar bridges at home and abroad: the design adopts a three-tower railway cable-stayed bridge structure, which is the world's largest span; the bridge is the world's first heavy-duty bridge Three-tower cable-stayed railway bridge; the design adopts the box-truss laminated main girder with high bearing and bending performance in line with the structural force characteristics; adopts the first box-behind truss sub-assembly that conforms to the respective force characteristics of the steel box steel truss Innovative method of the bridge; for the first time, a middle-tower stabilizer cable was designed on a domestic railway bridge to solve the problems of the force and structural rigidity of the multi-tower heavy-duty railway cable-stayed bridge tower.